I recently finished reading The Goldfinch by Donna Tartt and I thought instead of writing a straight forward review (as there are far too many of The Goldfinch already with it being a stellar read and an international best-seller), I'd reflect on the book's identity as a long read, what I found rewarding in tackling a long book, and make a list of long reads I hope to scale in the future.
The Goldfinch is an intimate character study of Theo Decker. He is a teenager whose mother dies in a terrorist attack at an art gallery, he survives the attacks and takes a painting with him (a painting titled 'The Goldfinch'), this painting follows him through life as he attempts to find his place both physically and spiritually in the world. In writing a piece that is over 700 pages long Tartt allows the reader to truly become a part of every detail of Theo's world, we feel his pain, his joy, and his confusion through the strong use of description, paired with an expert hand at pacing, which means the novel keeps moving and never feels like it is stagnating. This, I think, is the key to a good long novel – detail paired with pacing which results in a gripping and immersive read. The more I read The Goldfinch the less I wanted it to end, despite it's length it still didn't feel long enough. I felt truly invested in the character's lives, almost as if they had become friends of mine, I wanted to see them grow and succeed, which is made possible by the time spanning nature of a long novel.
I am now going to talk a little about some books on my TBR (to be read) list which, like The Goldfinch, are over 600 pages in length, what I hope to get out of the reading experience with these novels and why I've put them on my TBR.
The Count of Monte Cristo – Alexandre Dumas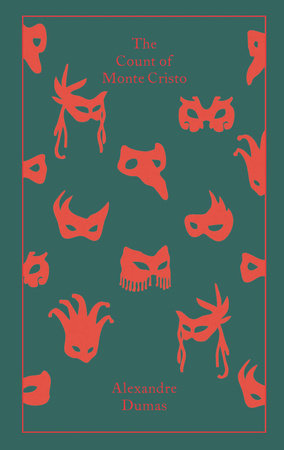 I have read a manga adaptation, I've read Stephen Fry's modern retelling, and I've watched a film adaptation, all before reading the original text! It is a classic adventure narrative and the original story of revenge. It's unabridged text has branching plot lines which total over 1000 pages. I think I would enjoy being immersed in the complex world of the novel, but also challenged by a book with so many interweaved plots – romance, revenge, adventure and philosophy. From what I've read and seen which are adjacent to the original texts the plot seems almost Shakespearean in it's complexity and equally it's drama. Shakespeare has always been an author that I have struggled to wrestle with so I do wonder how I would fare against a novel than draws on similar themes to Shakespeare, and has the flowery descriptive passages which are the trademark of a certain era of classical literature.
Middlemarch – George Elliot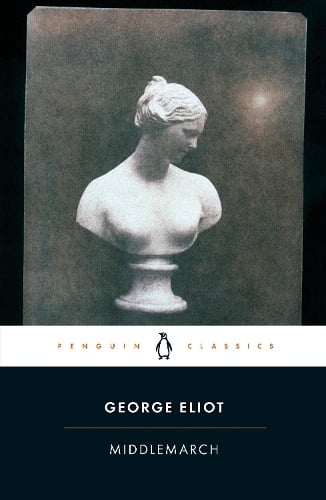 Anyone that was a course mate of mine in 2nd year Uni will know that I have an undying love for George Elliot's Adam Bede, which is another long read like Middlemarch. I unexpectedly enjoyed the historical realism of Adam Bede and the varied cast of character, each of which were given such distinctive moments to shine, I will look for this careful use of characterisation in Middlemarch and hopefully become friends with the characters as I did when reading Adam Bede.
The Stand – Stephen King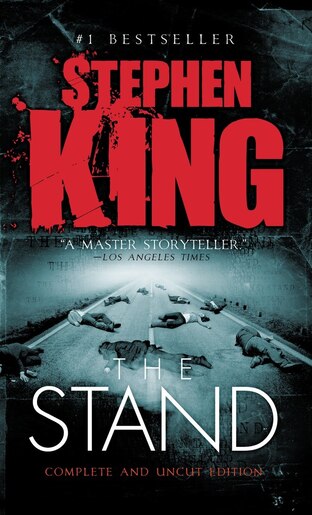 The novel went a long journey on it's way to becoming a long read. It was originally published in 1978, then published again as a 'Complete' edition in 1990 after passages which were cut for brevity were restored by King. I enjoy Stephen King's writing and I see him as a master of the short story and the horror genre. I tried to read his other iconic long novel It last year but gave up halfway through, so I must wonder if I'll be up to the challenge of this novel. The Stand does cover a much smaller time frame than It so I would be interested to compare the two and see if I found the more focused nature of The Stand's locale a more enjoyable read than the expansive nature of It.
1Q84 – Haruki Murakami
This dystopian novel by iconic Japanese writer Murakami had a 1st printing that sold out in less than a day. It takes place in a fictionalised version of the year 1984 – which is obviously an reference to the iconic dystopian novel by George Orwell 1984. I would be interested to see how much reference there is to the Orwell novel and how looking back on the year and fictionalising it works in the narrative, versus Orwell's take on the year as being in the distant future. It's collected UK edition has over 1300 pages but could easily be read as a trilogy as the three volumes of the novel are available individually.
Thinking of 1Q84 as a possible 'TBR trilogy' is an idea for another blog post all together, but also makes me think about whether long reads should be read in one go. Is it better to read them section by section? I certainly enjoyed being immersed completely in the world of The Goldfinch, and although the novel gave me the opportunity to read it by section as it was broken down in this way, I chose not to. I wonder whether I would have finished Stephen King's It had I approached it by section, with spaces 'breathing' reads of short stories or something a little lighter, to avoid feeling overwhelmed by the intensity and detail of the story. Maybe It can be a bonus addition to this TBR list then, it appears to be on my mind and that means that I must not be entirely content with having put it down. Who knows whether I will scale all these long reads? Or when in fact I'll even try. Reflecting on the importance and the magic of long reads has given me the inspiration to do so though, and I hope that in the not too distant future I'll be posting full reviews of all the books listed above here on the blog.
If you have any favourite long reads you think I should check out please drop me a comment and I'll add them to me ever increasing TBR!